"Sometimes in a relationship you need to shake things up a bit."
A couple invite a third partner into their bed for an afternoon of experimentation. They share playful, intimate and intense moments in a bisexual threesome – but not everything is as it seems.
This erotic short film plays with gender norms and assumptions about race and sexuality. It's also rather explicit and very arousing.
Starring: Parker Marx, Lina Bembe, Rooster X Ray
Director: Ms. Naughty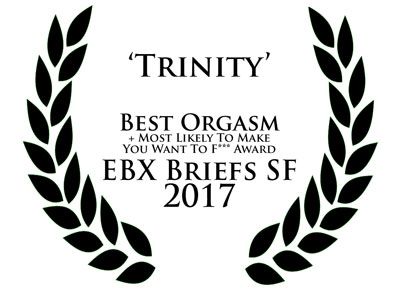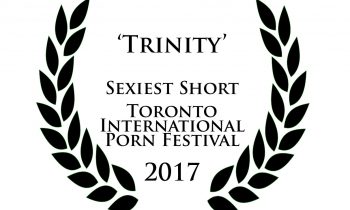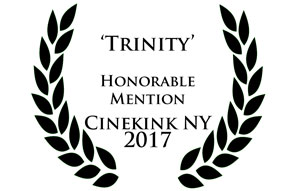 Screenings and awards:
EBX Briefs San Francisco Feb 2017 – Merit awards: Best Orgasm and Most Likely To Make You Want To Fuck
Cinekink NY March 2017 – Honorable Mention
Toronto International Porn Festival 2017 – Sexiest Short
Best Of SECS Fest Midwest 2021
Trinity official selection
March 2022
Athens Porn Film Festival Greece 2020
Trinity official selection
November 2020
San Francisco Porn Film Festival 2020
Trinity official selection
August 2020
Le Fete Du Slip Lausanne 2018
Trinity official selection
May 2018
Fish and Chips Film Festival 2018
Trinity official selection
January 2018
Porny Days Festival Zurich 2017
Trinity official selection
November 2017
Berlin Porn Film Festival 2017
Trinity official selection
October 2017
London Porn Film Festival 2017
Trinity official selection
April 2017