Synopsis
Kate Eden's research into female sexual fantasies leads her deep into the erotic imagination of women, a lush world of pleasure without consequences. Her subjects reveal a list of secret desires:  a threesome with two men, a magic room with a male slave who exists only to give pleasure, a full service massage complete with cunnilingus, and a dark exploration of submission and group sex.
Her research is fascinating, arousing and all-consuming. But will Kate's passion for her work lead her to lose herself – and her relationship?
About The Film
The Fantasy Project was inspired by the work of Nancy Friday, whose groundbreaking 1973 book My Secret Garden revealed that women actually had sexual fantasies – and that they were diverse and incredibly hot. This film seeks to depict a range of straight female fantasies where the focus is always on the woman's pleasure – something that is still rare in porn. Cunnilingus and female orgasms are plentiful and the film breaks porn taboos by depicting a MMF bi encounter and a solo male masturbation scene in a "straight" film. The film also aims to invoke the surreal atmosphere of erotic imaginings.
The Fantasy Project is a self-funded film. Ms. Naughty wrote, directed, filmed & edited it, assisted by her husband Luke.
Format
Shot in HD, PAL 16:9 ratio
Running time: 75 minutes.
The film premiered at the Berlin Porn Film Festival in late October 2014. It is now available Bright Desire You can also find it at Lust Cinema/Erika Lust Store, Gamelink and Dusk TV in the Netherlands
Festival Screenings
Pop Porn Festival Brazil 2017
Pornotopia Albuquerque USA 2015
Cinekink NY 2015
Berlin Porn Film Festival 2014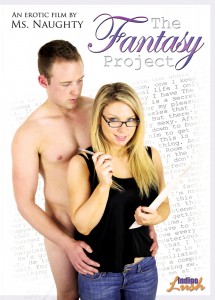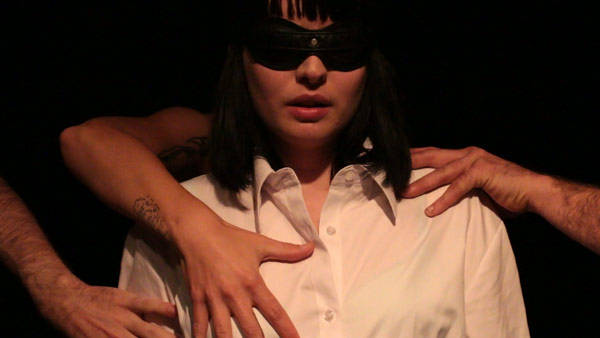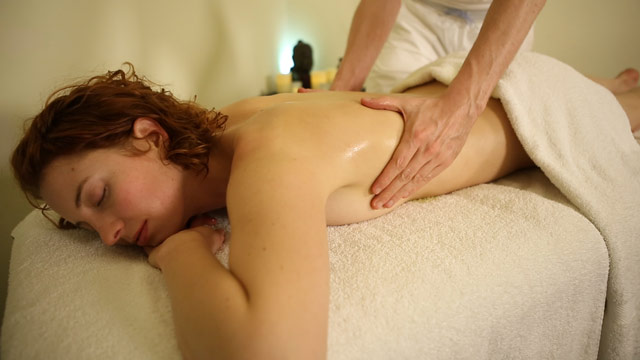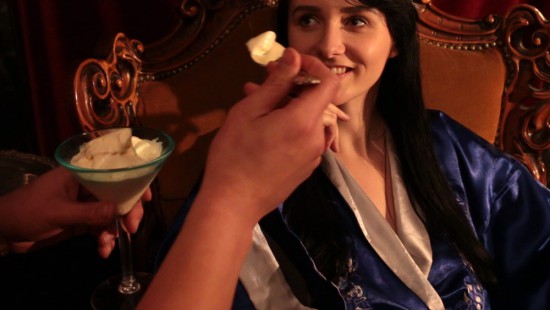 Press Release:
"The Fantasy Project" To Premiere At Berlin Porn Film Festival
Feminist porn director Ms. Naughty will premiere her first feature film The Fantasy Project at the Berlin Porn Film Festival on October 25.
The film, about a woman researching female sexual fantasies, is aimed squarely at straight women and seeks to step beyond the limits and rules of traditional straight porn.
"This film is absolutely porn for women," says Ms. Naughty. "But if you think that just means flowers and romance, you're wrong. Women's fantasies are diverse and this film reflects that. It's a celebration of hedonism and it goes to some dark places as well. It explores some of the more common sexual desires that women have."
The film features an MMF bisexual scene – usually forbidden in straight porn – which was shot after the Feminist Porn Awards in Toronto, along with BDSM, power play and a lot of cunnilingus.
"This is a really clit-focused film," says Ms. Naughty. "It's all about female pleasure and desires and all the sex reflects that. Women have long been asking for this type of movie, where they come first, metaphorically and literally." The scenes also reflect the surreal, self-centred nature of private sexual fantasies.
The film features rising Australian star Madison Missina and hunky Ryan James, along with a selection of other Aussie porn performers including Game of Thrones star Aeryn Walker. The Fantasy Project was entirely self-funded with Ms. Naughty writing, directing, shooting and editing the film.
Ms. Naughty has been curating and creating porn for women online since 2000. She jointly created ForTheGirls.com, one of the first adult sites for women, in 2003, and still runs it. She has won numerous awards for her film work including an Honorable Mention at the Feminist Porn Awards in 2014. All of her films and writing are featured at BrightDesire.com