"I dream a scenario. It takes me over. I am immersed, if only for a brief time."
Bishop Black indulges in a dance of sensuality before lying back on the bare parquetry floor for a session of self-pleasure. The natural light plays across his perfectly sculpted body as he closes his eyes and immerses himself in the joy of his own body.
You'll find the full version of this film, plus an extended edition of Bishop's solo scene, at Bright Desire.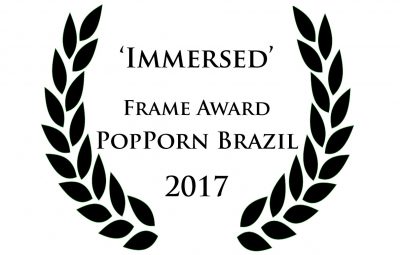 Festival Selections
Mix Mexico 2019
February 2019
Pop Porn Festival Brazil 2017
Frame Award (Artistic Film) – Immersed
June 2017
Toronto International Porn Festival 2017
April 2017
London Porn Film Festival 2017
April 2017
2016 Punk Feminist Porn Festival Copenhagen
October 2016